MOSAIC ART IN THE PHILIPPINE ART SCENE

Since this February is National Arts Month, we are celebrating Filipino talent, culture, and arts – especially mosaic art! We decided to give you a sneak peek of the mosaic art scene in the Philippines. For the entire month of February, Filipinos – artists or not – are celebrating the country's colorful culture and art, going to art fairs and exhibits, watching Filipino plays and indie films, participating in art contests, enjoying OPM (Original Pinoy Music). And mosaic art is now creating more impact and noise in the Philippine art scene.
WHAT IS MOSAIC ART?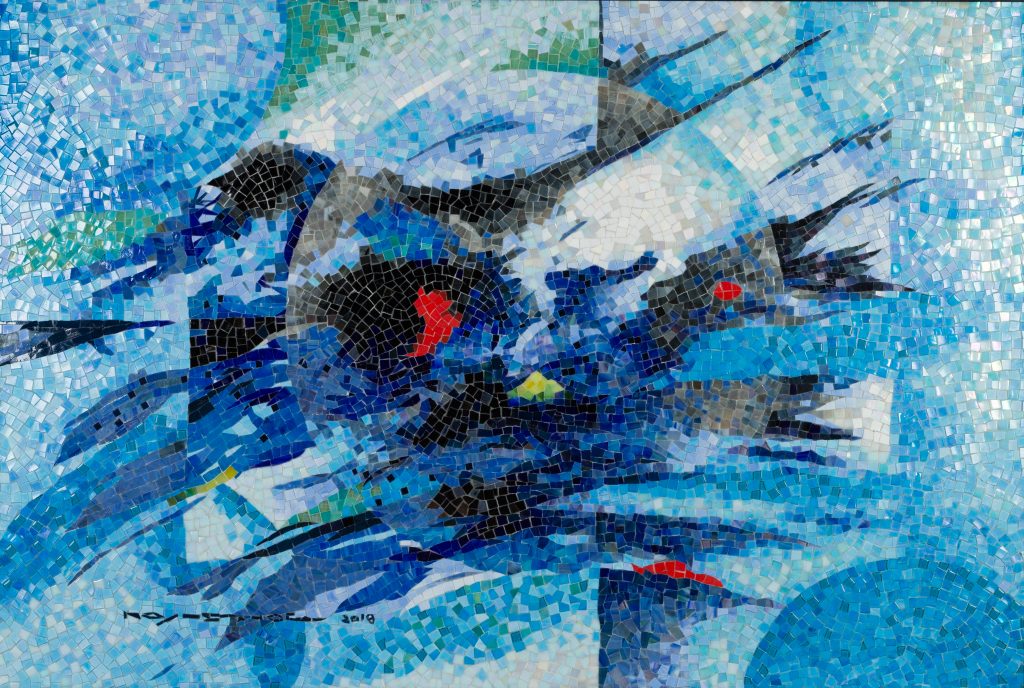 Mosaic art inspired from a painting of Filipino artist Roy Espinosa
Mosaics are artworks made of tiny colored pieces called tesserae. The tesserae, usually stone, glass, or porcelain, are arranged and adhered to a surface to form designs or images. Even thousands of years ago, ancient craftsmen built mosaic on floors and outdoors for people to see, admire, walk on and be part of their daily lives. And some of their works survive until now. So you can touch this artwork, place it in a bathroom or kitchen, display it in the living room, or in a guest waiting area, and even outdoors they will look beautiful.
MOSAICS IN THE PHILIPPINES
There are some known mosaicists in the Philippines such as Cherrie Araw and Gigi Campos, to name a few. For them, creating mosaics is a passion and a form of therapy.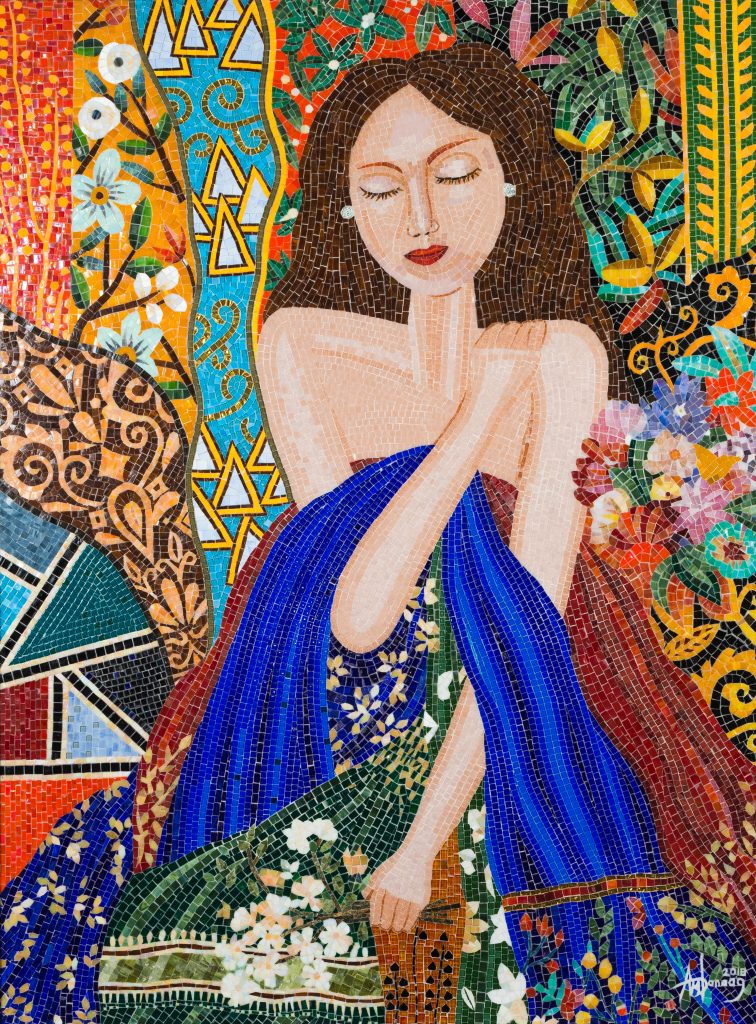 Mosaic art inspired from a painting of Filipino artist Angelie Banaag
When it comes to creating large-scale mosaic projects, there are a few Filipinos who have experience in this. One of them is international artist Manuel Baldemor. He created the 3 x 5-meter mosaic mural inside the Basilica of St. Therese in Lisieux France. The title of his work? Philippine People Power.
Maria Isabel Lopez, another Filipino artist, has her own gallery in California where she displays her paintings and mosaics.
In the Philippines, mosaic-making is a budding trade. One breakthrough to this art form happened when the first mosaic art gallery was opened to the public at Serendra BGC, Taguig.
Recently, a number of Filipino artists had experienced and created art with mosaics, including Pancho Piano, Roy Espinosa, Augusto Santiago Jr, Nemesio Miranda Jr, Allanrey "Migz" Salazar, and Angelie Banaag. Most of them had previous experience with painting, sculpture, and other media, and had their first experience making first-hand artworks with mosaic as the medium. This craft will definitely continue to spread out and gain popularity among Filipinos.
Continue reading about the artists' experience of creating mosaics for the first time. If you want to see more examples of mosaic art head over to our Mosaic Art collection or give us a call. Mozzaico is one of the country's leading supplier and distributor of customized mosaics. And we are happy to help you with your mosaic projects.